Client Comments
"Thanks to you, Pat, my job prospects have been amazing! To give you an idea of what has been happening since my visit with you, take a look at the following:
I have already signed two contingency offers for six-figure salaries from two separate companies.
I have six-figure offers from a company in Denver, two different companies in Washington, DC, and a very high six-figure salary for some work outside the U.S.
I am currently being sponsored by another company in Denver (have to get a couple of licenses and certifications).
I am flying out to Sunnyvale, California, for an interview this Monday (at that company's expense) again for a six-figure salary.
I even had a U.S. Congressman email me and schedule a phone interview this Saturday for a job on his staff.
I have already turned down a six-figure salary offer from another company in Colorado Springs.
"All of this activity happened after your revision of my resume hit the market. I just completed another telephone interview, which made me think I really owe you a response and should again thank you for all your assistance. It has just been crazy--in a good way! If you ever need another satisfied customer's recommendation, please count me in." - Wayne L.
---
"Mrs. Criscito, I just accepted a very lucrative position on Friday with a nationally renowned company, and one good reason is because of the resume you prepared for me. I just wanted to say thanks and best wishes from a VERY SATISFIED customer!" - James M.
---
"Hi, Pat. I wanted to thank you for your work on my resume. I really appreciated it! Add this to your record-breaking abilities: I found a job not two weeks after I began my hunt. What a record! I am so grateful to you for all of your hard work, and I thank you." - Maria J.
---
"Pat, just a quick note. I've had great results with my resume. I have had five major hits, such as interviews with Microsoft, American Express, two other local companies, and numerous East Coast companies. I have taken the next step and, after weighing all of the offers, I chose to take a job out of Denver with a six-figure salary! I will recommend your name to anyone who wants to get ahead in their career by having a professionally written resume like you did for me. Again, thank you very much for your professional support." - David R.
---
"...thank you for your prompt and professional service. You played a big part in my getting a new job. I started work last week as a veterinary tech/assistant at East Springs Animal Hospital. The doctors there are wonderful. So far, I really enjoy working there. Thank you again for helping me with my letter and resume. I will remember you in the future and certainly recommend your services to others." - Amy C.
---
"Thank you very much! I was hired as a firefighter in Surprise. I'm sure the resume you prepared was influential in their decision to choose me." - John T.
---
"Thanks so much for the prompt service. The resume looks great! Until the next revision — Take care." - John D.
---
"Thanks to you and your excellent resumes, I have a NEW JOB! I am a medical consultant for WSI Personnel. All is going well and I won't need your service for a long while. I will stay in touch—you are the best!" - Patti C.
---
"Pat, I just wanted you to know that today I finished a class on Transition Assistance from the military to civilian jobs. During the seminar it was stressed over and over the importance of writing my own resume. I gave them mine for review and they liked it! So, pat yourself on the back! It was clear how professional and good you are!" - Mary E.
---
"...Pat Criscito has done virtually all of my secretarial work. This has involved extensive international correspondence with people in more than thirty different countries. It also involved maintaining an extensive international mailing list. All of Mrs. Criscito's work for me would meet the highest professional standards and I have been extremely pleased with the appearance of all my letters, programs, and various manuscripts that she has produced.
"Among her many other chores for me was the preparation of a book of 37 chapters, which she transcribed from word processing disks and produced in camera-ready form. She has also produced camera-ready copy for a second book. I have never employed anyone whose professional conduct and secretarial performance has been so consistently superior." - Arlo Woolery, Vice President, Lincoln Institute of Land Policy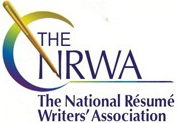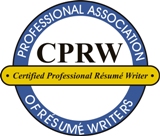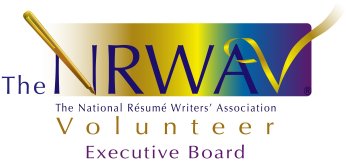 STANDARDS OF CONDUCT FOR CAREER PROFESSIONALS:
ProType/ProWrite, Ltd., and Pat Criscito uphold the industry's highest Code of Ethics as outline by the National Resume Writers Association.
---