Prices
---
Standard Hourly Rate......$48 per hour
Transcription......$36 per hour
Figure an approximate finished product rate of six double-spaced pages per hour, including the time for editing, typing, proofreading, and laser printing. This can vary in either direction, depending on whether the handwriting allows us to work at our maximum speed, how much editing is required, whether the formatting is complicated, etc. This rate includes business presentation graphics and transcription. Minimum charge......$8.00.
Résumés and Other Writing Services......$96 per hour
Résumés range from $150–$1,000, depending on the type (CV, executive, technical, standard, student, etc.).This gives you one master, which you can have reproduced, or we would be happy to run multiple masters for you on linen paper of your choice at 50¢ per page. Price includes free permanent archiving of your résumé. You can call us from anywhere in the world to make revisions.
ASCII text and MS Word conversions......$12 per page
PDF conversions......No charge
Posting Résumés on the Internet......$24 per site
Emailing Résumés......$8.00 each
Answering Service (3 months)......$150
Internet Research and Job Hunting......$48 to $96 per hour
Desktop Publishing......$48 per hour
Layout/Graphics/Design – Design of newsletters, brochures, magazines, books to be published as is. This is for layout only. Input of text is figured at our standard hourly rate. Form reconstruction and automation also falls into this category. We can personalize or redesign your current forms, create new ones, or automate your forms for use with MS Word. Make your forms look awesome!
Database Mail Merges......$3.50– $3.00 per address
This includes a one-page letter typed on linen paper, a rinted 9x12 envelope, mailing labels, a résumé, and a list of addresses. If the database is complicated or difficult to read, the charge will be based on our standard hourly rate plus cost of laser printing.
With scanned signature, stuffing, postage/fax/email......$4.50 – $4.00. You can fax a list of addresses for us to merge with a standard letter and we will print your scanned signature on it and mail it for you. What could be simpler!
Extras:
Extra Linen Stationery......25¢ per set (paper 5¢, envelope 10¢)
Transparencies......$1.00 each
Thumb Drives......$10.00 each
CD-ROMs......$2.00 each
Copy Files to Device (includes time/device/postage)......$10.00 per device
Xerox Copies (8½ x 11)......10¢ each
Xerox Copies (11 x 14)......15¢ each
Spiral Binding (up to 3/4")......$2.50
FAX Service
To Send or Receive......50¢ per page
FREE: No charges for faxes back and forth to us while working on your project.
E-mail Services
Send e-mail......$4.00 each
Receive e-mail......$2.00 each
Laser Printing
Copy paper......10¢ per page
On linen or designer papers......50¢ per page
Envelopes......15¢ each
9x12 Envelopes......50¢ each
Label sheets (paper/clear)......75¢/$1.50 per page
Color Printing
Photo paper......$1.50 per page
Transparencies......$2.00 per page
Scanning
Scanned images......$48 per hour (2400 dpi)
Optical character recognition......75¢ per page for < 100 pages
(OCR only – no text manipulation)

---
10% off!
Be sure to recommend ProType to your friends who need accurate and thorough work done at a reasonable price.
If one becomes a new client and mentions your name, we'll give you 10% off your next project!
---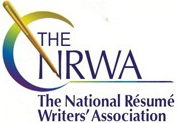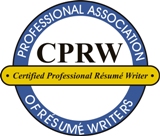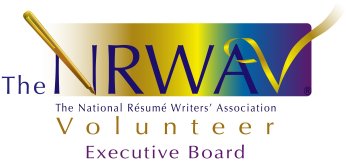 STANDARDS OF CONDUCT FOR CAREER PROFESSIONALS:
ProType/ProWrite, Ltd., and Pat Criscito uphold the industry's highest Code of Ethics as outline by the National Resume Writers Association.
---