Résumés: The perfect résumé with Pat Criscito, CPRW (Certified Professional Résumé Writer), national speaker, and author of Barron's How to Write Better Résumés and Cover Letters, Résumés that Pop! (was called Designing the Perfect Résumé until this last edition), eRésumés, and Interview Answers in a Flash. The average résumé ranges from $300 to $400 if you have a previous résumé or an outline of your experience and education in written form. Executive résumés, curriculum vitae, and résumés written entirely from interview range from $400 to $1,000. The final cost of your résumé is determined by the quality of the information you bring to the interview. This service gives you one master, which you can have reproduced, or we would be happy to laser print multiple masters for you on a linen paper of your choice at 50¢ per page. There is a $5.00 shipping fee to return your original working materials and the master of your résumé, along with a little thank-you gift from us. Our résumé service includes free permanent archiving of your computer file, a free PDF file, and free Desktop Publishing file (we use Adobe InDesign or Corel since our templates are already created in those formats, which allows us to work faster). In the future, you will never need to have your résumé written from scratch again! All you need to do is call or fax your changes to us and we will make the revisions. It couldn't be simpler. Minor revisions can be as little at $8.00 for a quick address change. Changes that require Pat's interviewing and writing time revert to her writing rate and usually begin at $48.
Electronic Resumes: The résumé we create for you will be readable by Applicant Tracking Software (ATS) systems. Those are the programs that collect résumés for companies, recruiters, and job search sites on the Web. Creating a text résumé from our disk or yours is $12.00 per page. Posting your résumé on the Internet is $24.00 per site or hourly if it requires an application form. Internet research and job hunting is from $48.00 to $96.00 per hour. (See http://www.protypeltd.com/internet.html for more details.)
Résumé Questionnaires: You can download either an MS Word, WordPerfect, or PDF file of our questionnaire by clicking on one of the following links. If you already have a résumé, you can use the questionnaire to provide us with information that is not currently on your résumé.

Résumé Questionnaire (MS Word) Résumé Questionnaire (WordPerfect)
Résumé Questionnaire Adobe PDF
---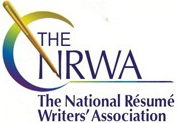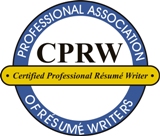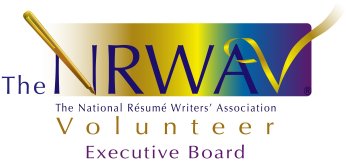 STANDARDS OF CONDUCT FOR CAREER PROFESSIONALS:
ProType/ProWrite, Ltd., and Pat Criscito uphold the industry's highest Code of Ethics as outline by the National Resume Writers Association.
---